The axle brace allows you to mount a servo backwards and fit the carbon steering plate behind the axle. The plate has flanged bearings in each end.
20mm + 40mm M4 thread included so you can run the servo either way round.
This includes the matching 3 braces.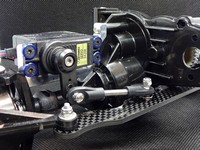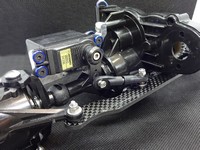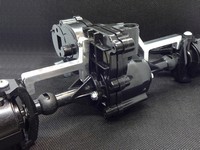 Alloy brace, carbon plate with oilite bushings , steering linkage and all hardware shown to mount it.
and the extra 3 matching suspension braces.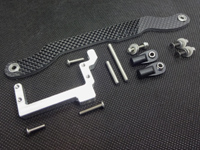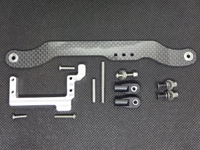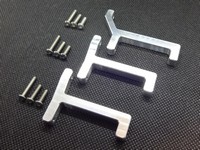 UK: £76 + £2 post
USA: $100 + $4 shipping
email or buy on ebay by clicking:

-------------------------------------------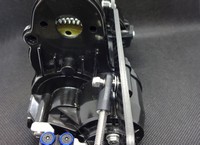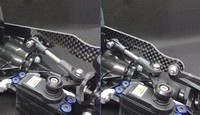 The brace is attached to the axle in 3 places and will require you to take your gearbox apart to fit it, use the correct length screws as shown.
Fit the steering linkage with a thin washer each side and snug up the locknut, then back the screw off untill you have free steering movement.
the orientation of your servo and linkage position is upto you. However the longer steering linkage will give the most linear action.