Have you seen my other builds?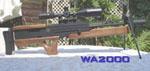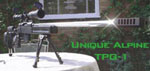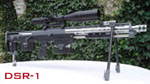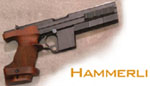 Robocop 2 - Cain
Those of you not familiar with the film get on youtube and watch this Youtube robocop 2 clip that should give you an idea of what a big scary robot this is! The film was one of the last to use stop motion animation, so take a picture, move a bit, take another and so on. Its all much easier and cheaper to make things in the computer now. This "puppet" stands about 250mm tall, so 1/12 scale i think, if the real thing is supposed to be about 9 feet tall. Due to the complexity and maybe if we are honest lack of interest in this film there are only 2 models of it to buy, the first is the little 2 inch tall model made by Kotobukiya, although well detailed for its small size its not great. The other is 1/12 scale, a plastic kit this time made by Argonauts, much bigger but a build it and paint it yourself. This was made years ago and quite rare now, the detail on this is.. pretty poor but its all thats available, so there.
The Plan
This is an ambitious project, fourtunatly I found the www.Robocoparchive.com which contains a wealth of information, not least a whole bunch of photos of the actual stop motion puppet. I had originally dismissed the project for a lack of photos but now there is enough. after looking at the pictures, it seems that the hardware involved (screws etc) go as small as M1.5 maybe even smaller. I will be working in aluminium but even so this is too small. Its a trade off between making it too small and too fiddly and too big which will require huge amounts of machining and metal. Im going for 474mm tall or there abouts, just about 1/6 scale. This will stand quite impressive when finished but not so big it looses its complex detail.
Finished
I have just finished and very happy with the outcome. Big thanks to all the kind emails and comments from you all, its been a journey and you have all helped me on my way.